I've already installed 3 x DS-2CD2347G2-LSU/SL turret cameras around the outside of my home, connected to a DS-7609NI-I2/8P NVR. I'm now looking for a camera to use in a front door porch as a method of monitoring visitors and communicating with them when I'm away from home. Here's the porch: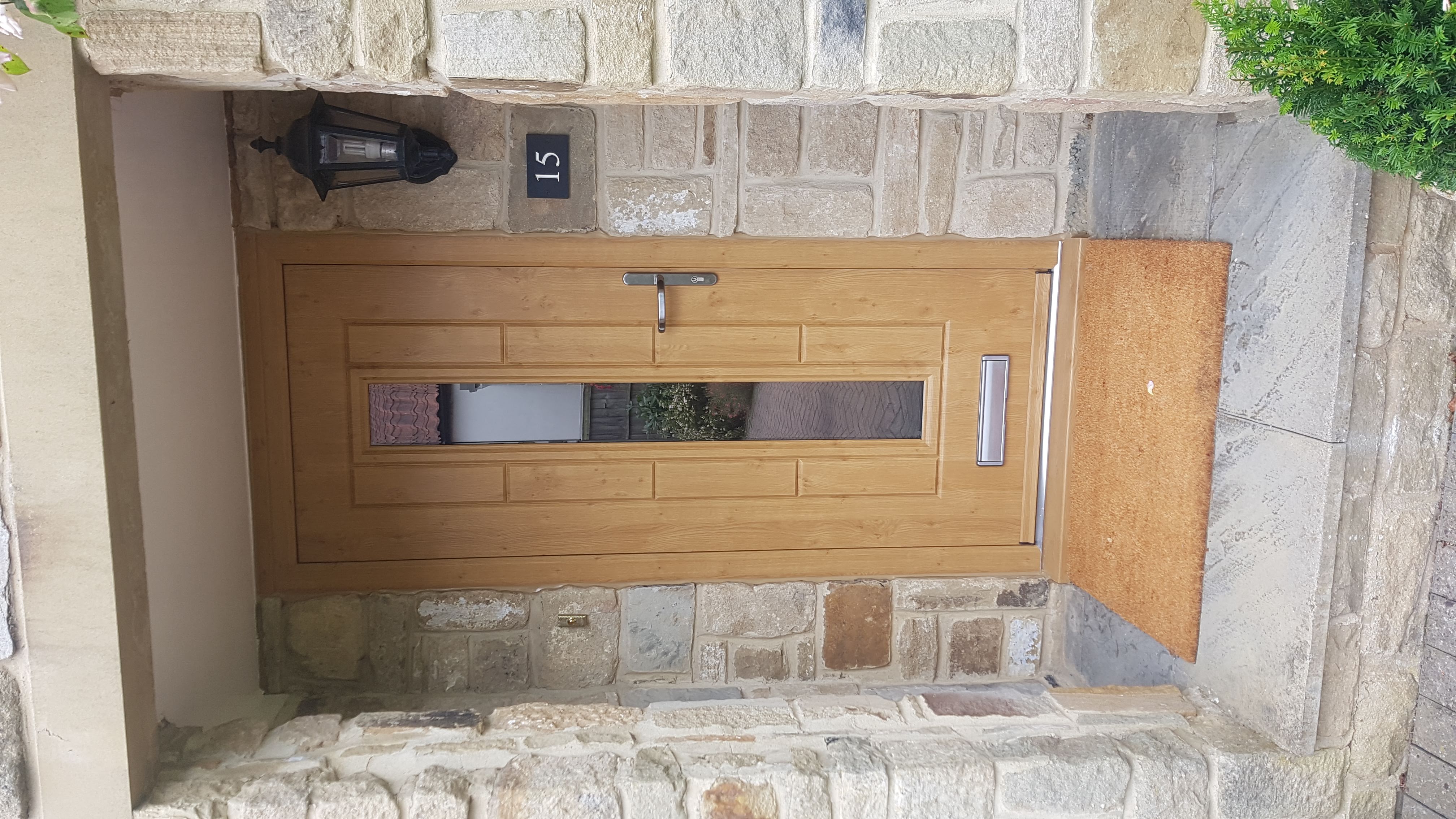 Because of the light fitting on the right, I was thinking of installing the camera against the ceiling to the left of the door, in the corner, although maybe it should be centred above the door, although I'm not sure if that would then protrude below the top door frame, whereas the corner would be out of the way.
I did consider getting another DS-2CD2347G2-LSU/SL, but as this will be fixed to the ceiling of the porch and in very close proximity to the visitor, it would be very easy for it to be damaged. It is also quite large and I would prefer something a little smaller. Although the porch is open to the elements, the ceiling never gets wet, so I even wondered if an "internal" camera, which appear to be smaller, would suffice, but I haven't found any with 2 way audio.
I then found the
DS-2CD2547G2-LS (C) 4MP ColorVu Fixed mini dome camera
, which would at least give some protection. The spec says "Audio I/O" so I assume this means 2 way audio! Also, it doesn't appear to be available in the UK yet!
I also found the
DS-2CD2546G2-IS 4MP AcuSense mini dome camera
, which appears to be a slightly older (and cheaper) DarkFighter (IR) version i.e. no ColorVu.
I appreciate these cameras are still quite large, but not quite as big as the DS-2CD2347G2-LSU/SL.
Any thoughts on using the dome camera as a "door entry system"? Are there any cameras that would be good alternatives?
Thanks.