The Wisenet 7 chipset is the latest from Hanwha Techwin and also has a UL Cybersecurity Assurance Program (UL CAP) certification meaning that these products have the highest levels of protection from cyber attacks. With this certification users get greater peace of mind that their cameras confidential data won't be accessed or tampered with.
In order to achieve this level of protection the Wisenet 7 chipset has a range of technologies to boost the cybersecurity of the cameras including:
-
Secure Boot Verification:
providing an extra layer of security for elements of the camera's operating system
-
Secure OS:
encryption and decryption uses a separate secure operating system, meaning changes cannot be made from outside of a camera
-
Anti-Hardware Clone:
prevents cloning which removes the risk of a cloned device being able to use or steal sensitive data
-
Secure JTAG:
JTAG ports are secured via key-based authentication mechanisms that only authorised Hanwha Techwin personnel have access to
-
Secure UART:
enforces restricted and secure access to the UART port, allowing debugging process to be completed safely
Not only do the Wisenet 7 cameras provide users with next level cybersecurity they also boast a range of high quality features such as:
-
4K Resolution:
with 4K resolution the Wisenet 7 cameras provide clear and detailed images which are suitable for forensic search applications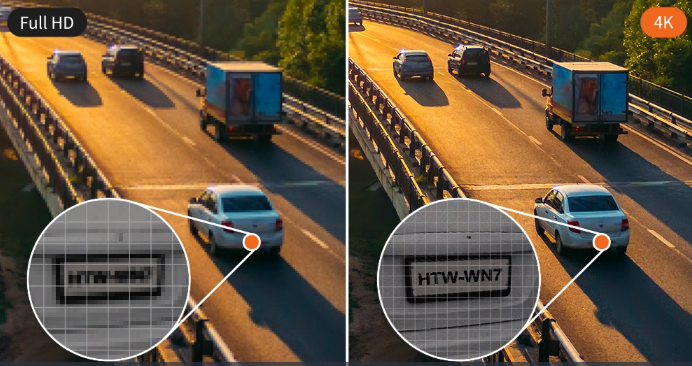 -
Extreme WDR:
improved extreme WDR reduces noise withint the WDR imaging process, delivering clear images even under extreme lighting conditions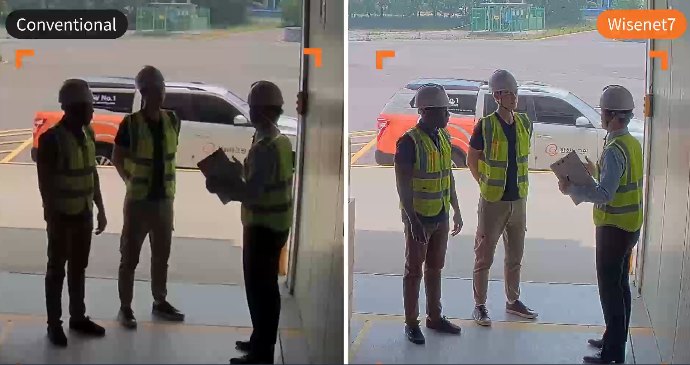 -
Advanced Noise Reduction:
different filters are used by Wisenet 7 camera to minimise motion blur and improve edge and colour definitions of objects in the scene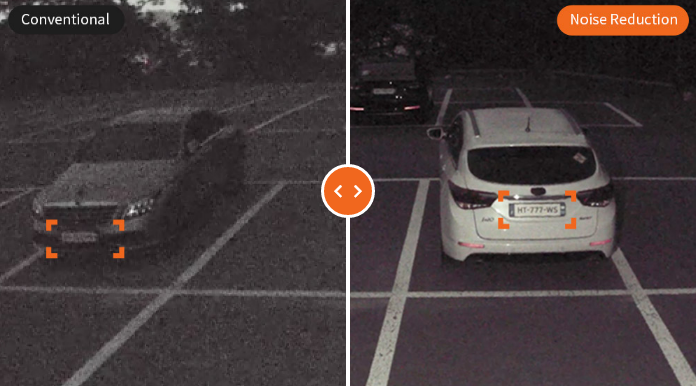 -
Enhanced Lens Distortion Correction:
corrects video distortion that can occur with wide angle lenses, so images produced are more similar to what the human eye can see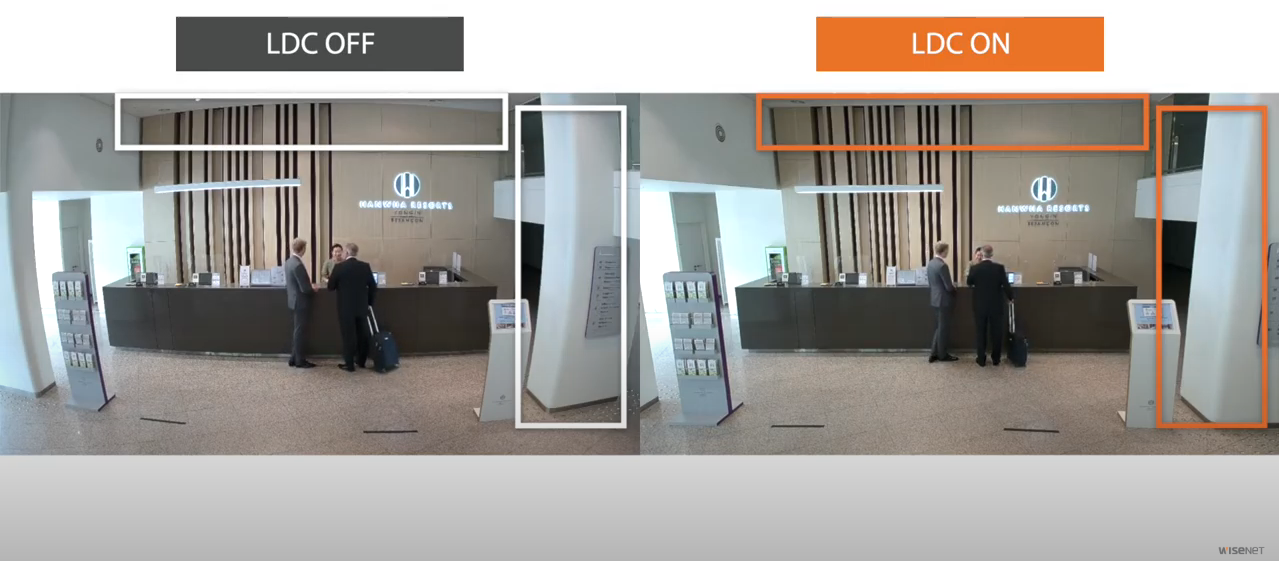 -
AI-based Object Tracking:
using AI algorithms to automatically distinguish people or vehicles for object tracking, only applies to the Wisenet 7 equipped PTZ plus cameras
-
Vector-based OSD:
using vector graphics for on screen display provides clear text overlays regardless of image resolution

-
Modular Design:
uses the same modular design as the X PLUS series for hassle free installation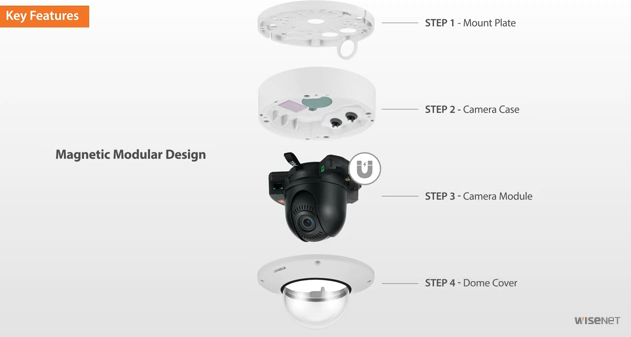 -
WiseStream II:
Wisenet 7 cameras combine both H.265 compression and WiseStream II to reduce bandwidth by up to 75%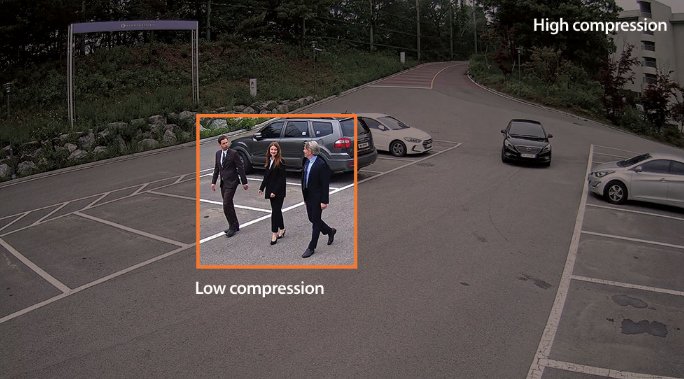 -
DIS with built-in gyro sensor:
reduces motion blur caused by wind and vibration allowing the cameras to deliver sharp and stable images in any environment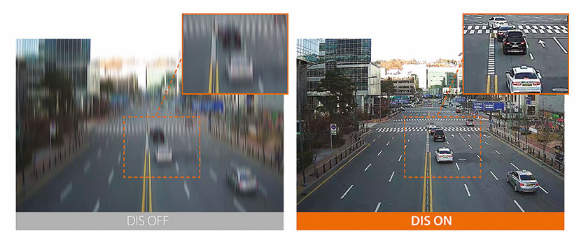 -
Onboard Video and Audio Analytics:
Wisenet 7 video and audio analytics are license-free so users get the benefit of all analytics including: face detection, audio classification and intelligent motion analytics
-
Dual MicroSD Slots:
the dual microSD slots on the Wisenet 7 cameras allow users to record up to 512GB of video onboard adding extra backup for data

The current Wisenet 7 products are:
-
XNB-9002
-
XNO-9082R
-
XNV-9082R
-
XND-9082RV
-
XND-9082RF
-
XNB-8002
-
XNO-8082R
-
XNV-8082R
-
XND-8082RV
-
XND-8082RF
For more information on these products please contact us at
sales@use-ip.co.uk
,
Hanwha Techwin's website
or see the
Wisenet 7 Brochure
.
Last edited by a moderator: