Hello.
I bought a new HikVision Camera DS-2CD4A26FWD-IZHS/p 2.8-12mm.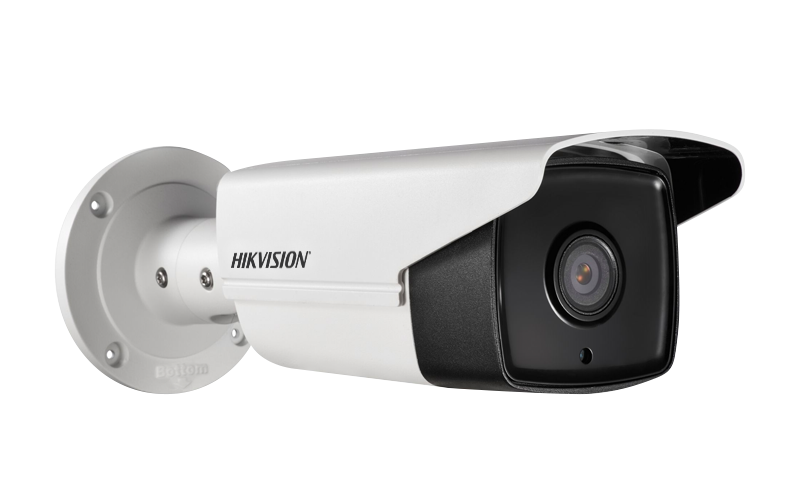 I bought a camera with the intention of raising the safety barrier when will recognize the licence plate. I install and mount everything.
The software recognize the plate. I add the plate on white list, output alarm is triggered but to slow.
Example: I drive by car to a distance of 8 meters from the camera (I know is exactly there, because the camera make a picture, which is saved to SD card), but alarm is triggered only a few meters (2 or 3 meters) in front of the barrier. And because is an old barrier it takes a while to rise (like 5 second) and you need to stop the car).
Why does not the camera send the alarm immediately, when recognize the licence plate?
In the configuration I noticed the alarm output delay (which is now set to minimum - 1second ) but this alarm delay is used for duration how long the alarm output is active. Is there anything else?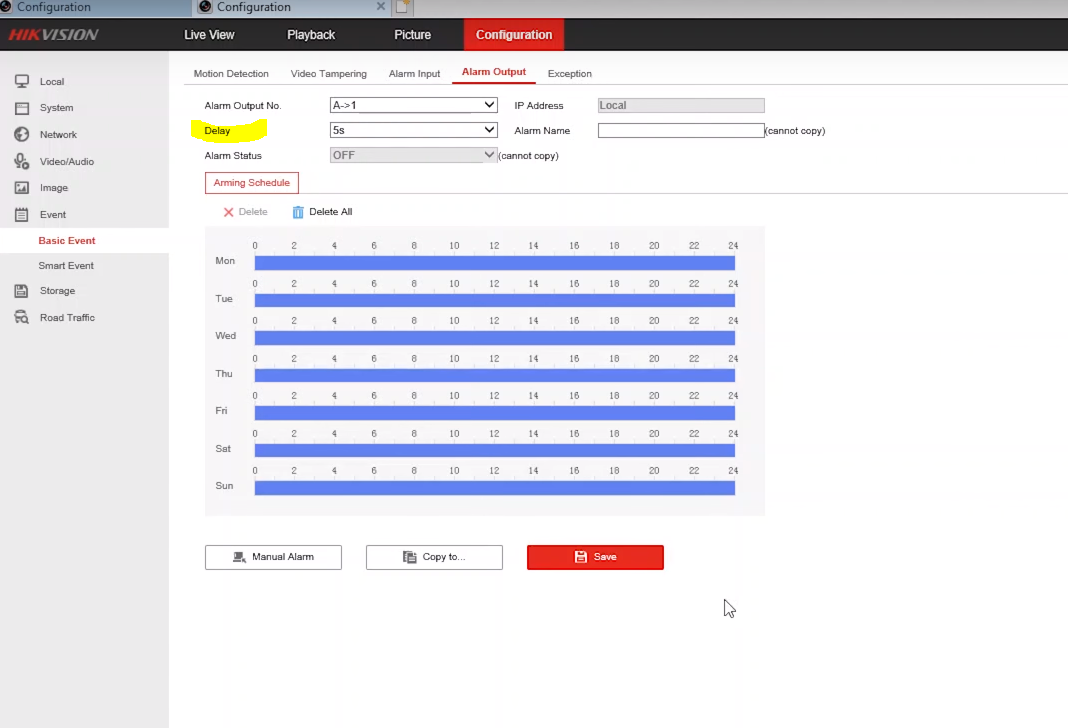 I made a sketch: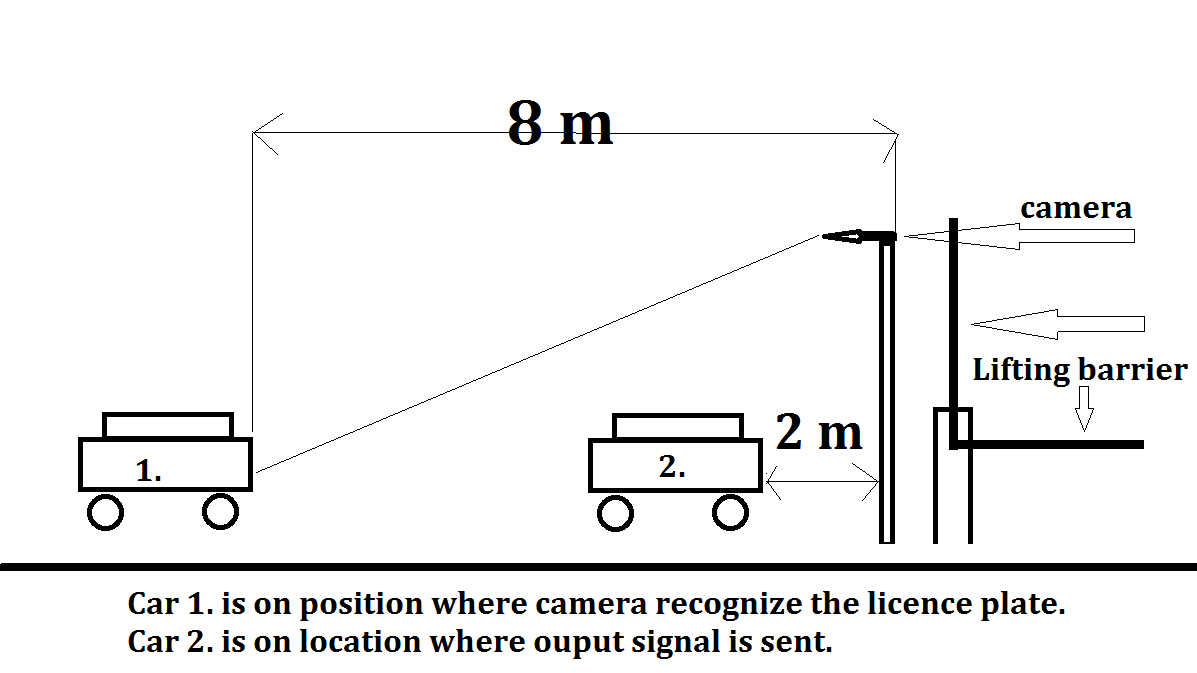 So the question is, what to do, that alarm output is triggered immediately, when is recognized.